"I keep a jar at home, at work and one in my purse at all times! This stuff is gold in a jar!" —Sara A., Penetrex Customer
Penetrex Joint & Muscle Therapy, 2 Oz. Cream
Regular price
$ 18.95 USD
Regular price
$ 29.95 USD
Sale price
$ 18.95 USD
Unit price
per
Sale
Sold out
...or, get 20% off Penetrex!
Simply select "Subscribe & Save" (below).
Skip shipments or cancel any time.
100% NO-RISK MONEY BACK GUARANTEE
About this item
Apply Penetrex to your Back, Neck, Knee, Hand, Foot, and more. Penetrex is recommended for use on its own & is safe to use in conjunction with complementary therapies such as Heating Pads, Ice Packs, Back Massagers, Knee Braces and Supplements.

Relief & Recovery for Joints & Muscles. Utilizing a Revolutionary Delivery System, Penetrex delivers unique ingredients including Arnica, Glucosamine, MSM (DMSO2), Choline, Boswellia Serrata (Frankincense) & Vitamin B6 deep into the tissue to soothe affected areas.

Worry-free purchases, backed by our "No Questions Asked" Satisfaction Pledge. Penetrex frequently becomes Back-Ordered due to Skyrocketing demand...Don't wait! Order Your Supply of Penetrex today!

Vanishing scent / non-greasy / non-sticky / non-staining / paraben-free / Vegan and Cruelty-free (never tested on animals).

No burning...No freezing...Just targeted soothing benefits directly to the affected area(s). Penetrex achieves superior results by focusing on the root cause.
ASIN: B0026HDURA
UPC: 837654382820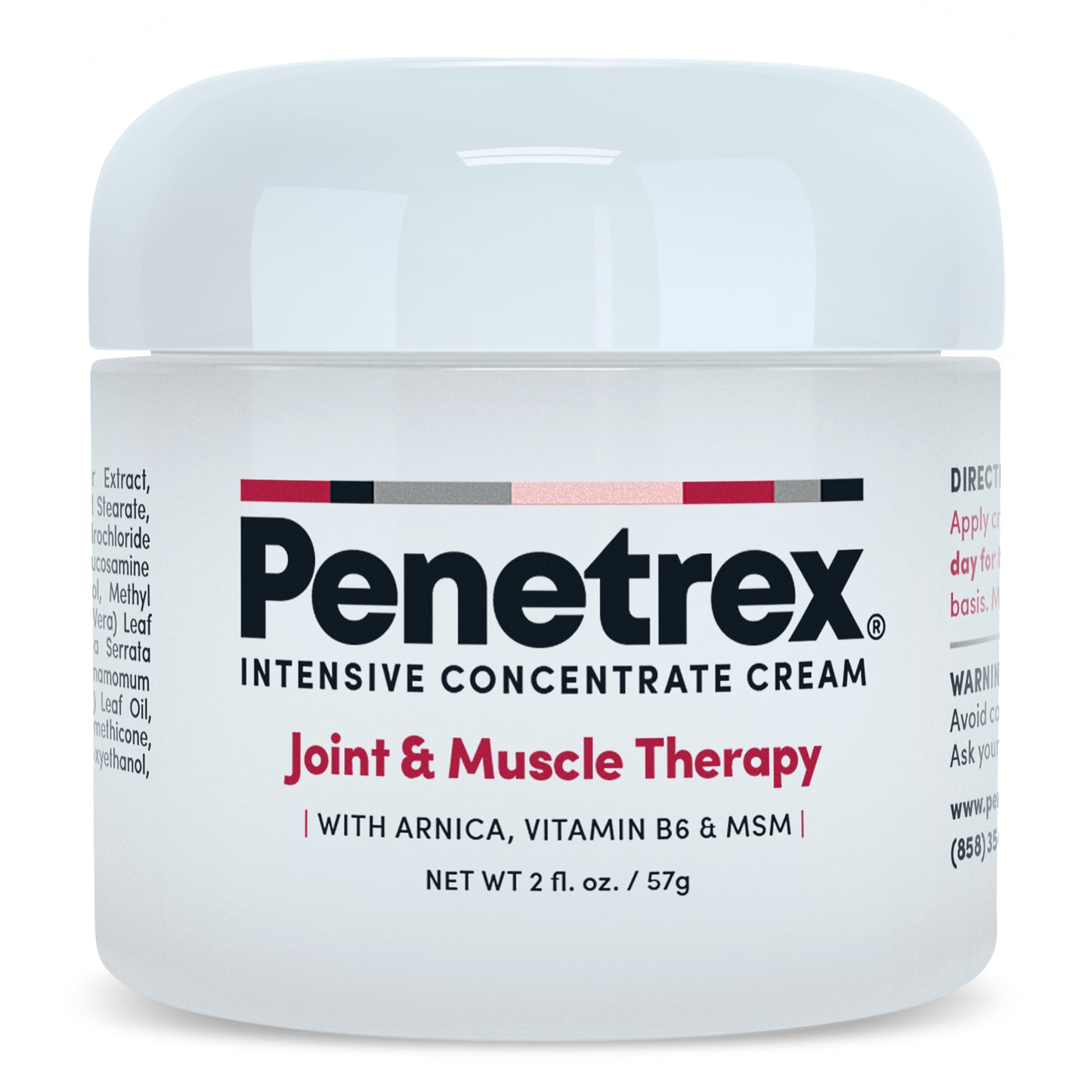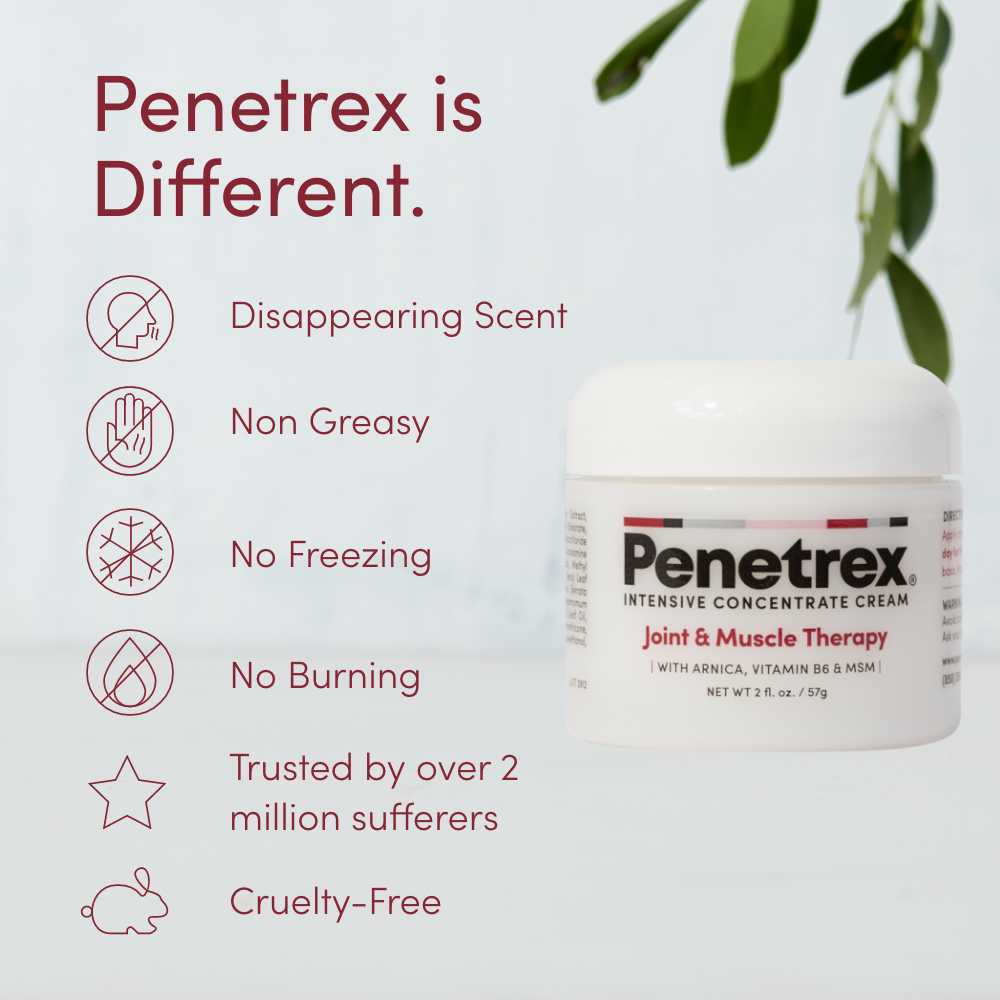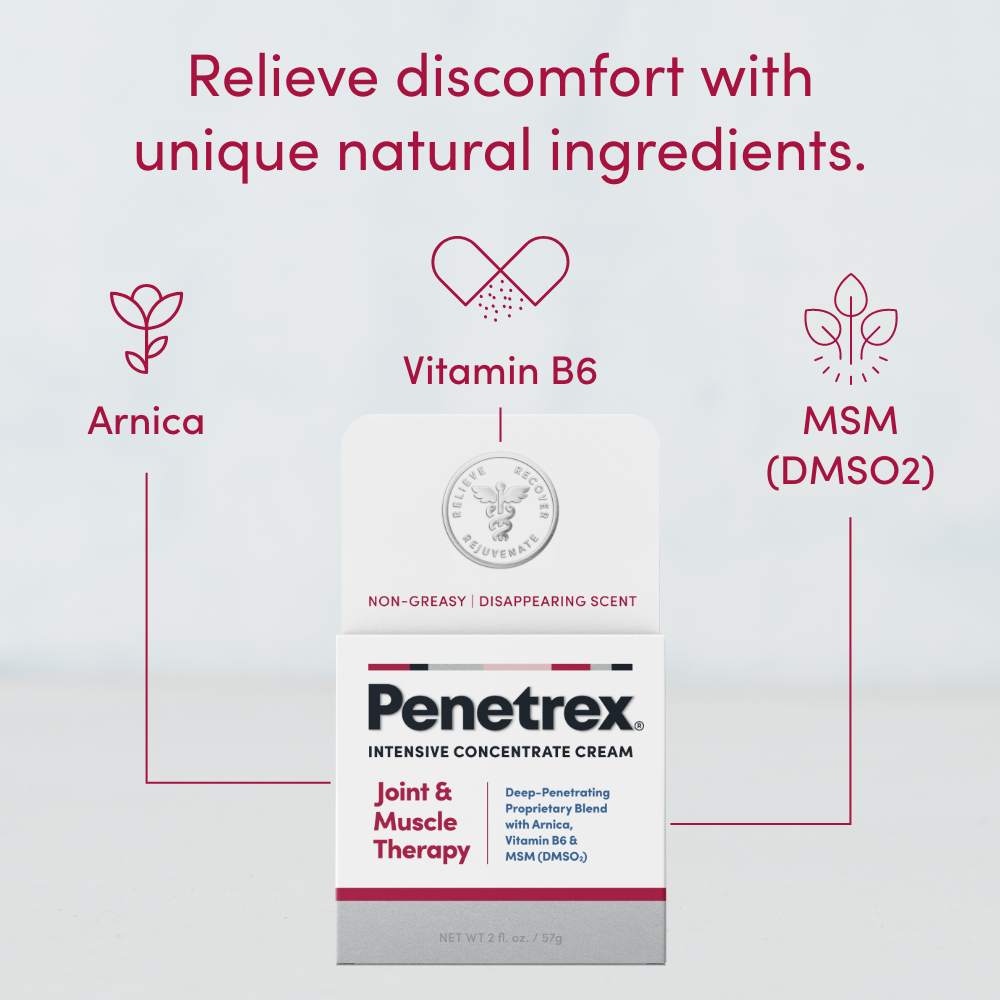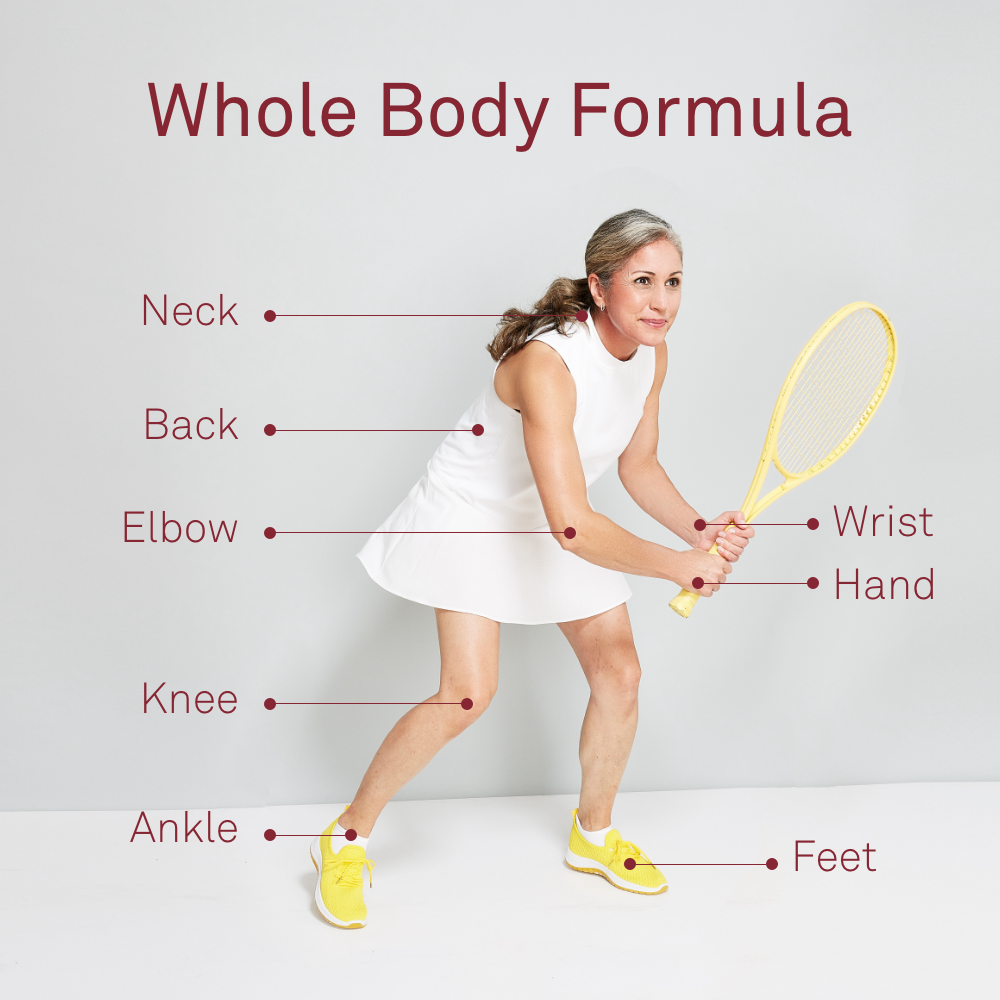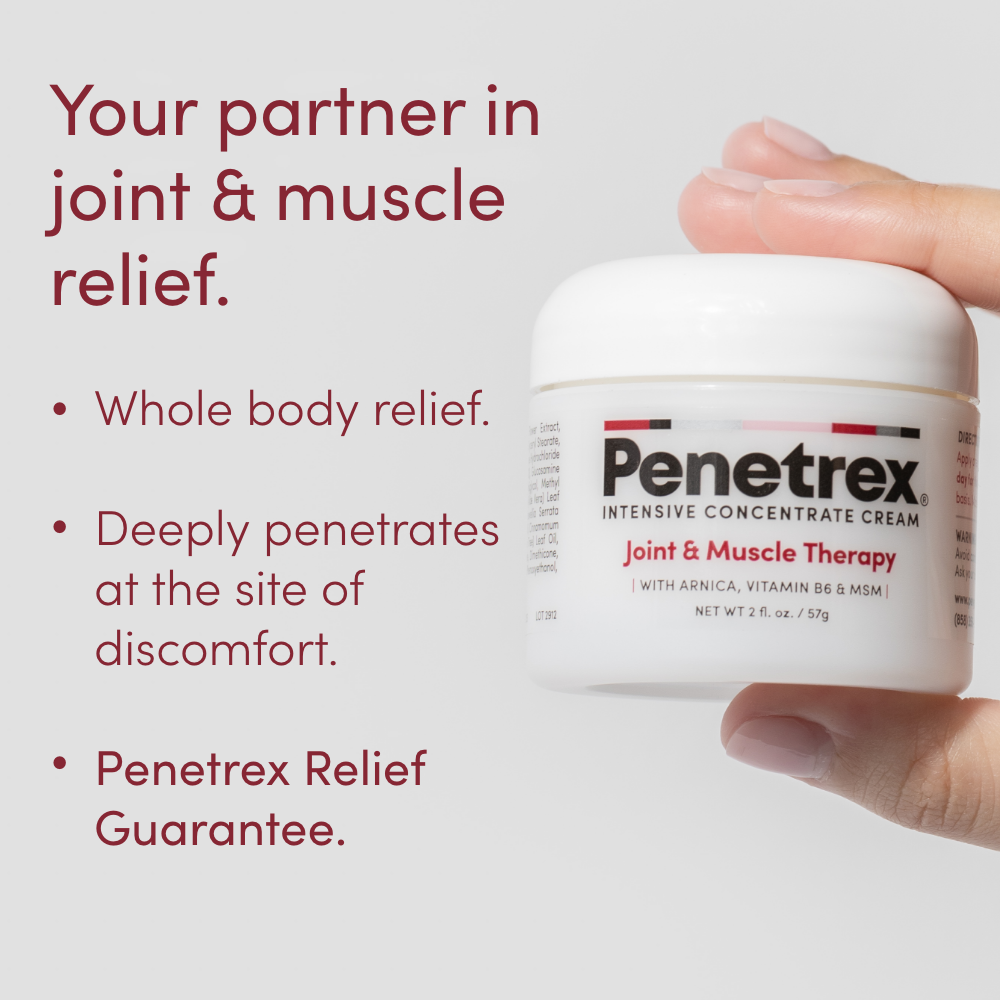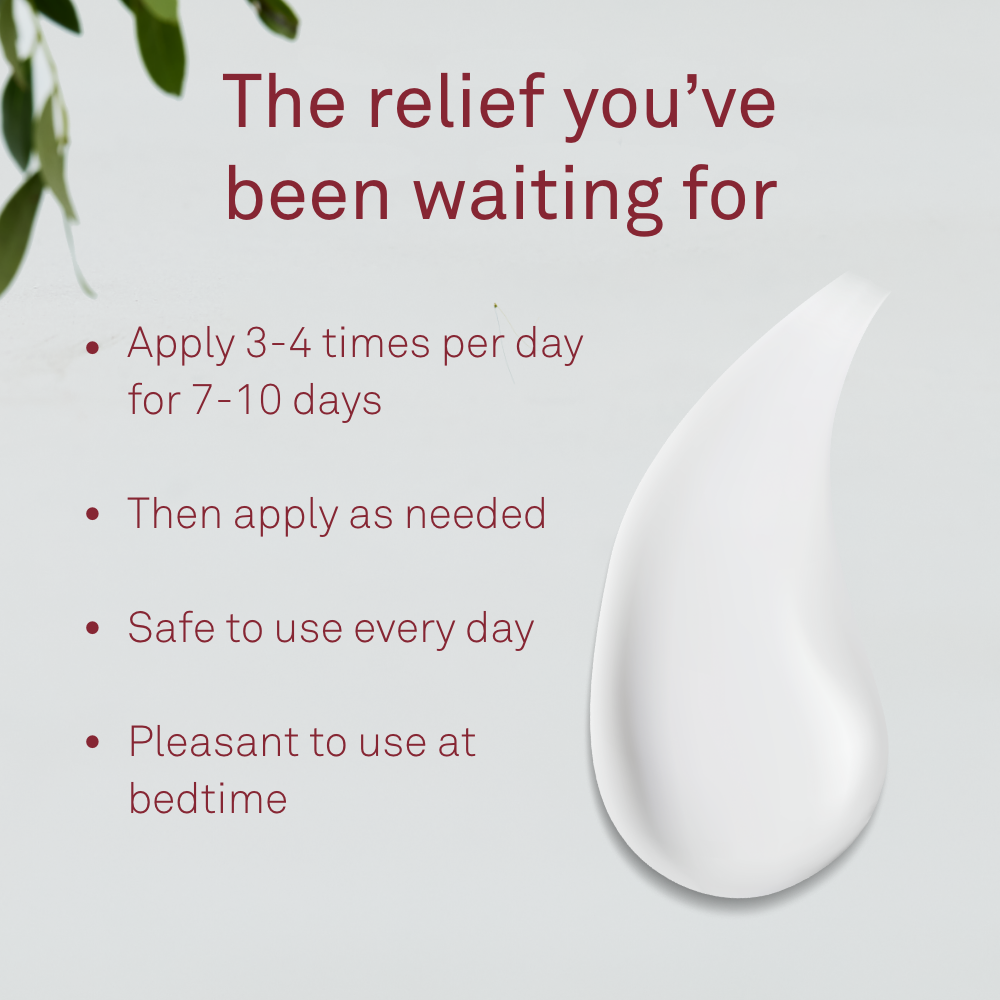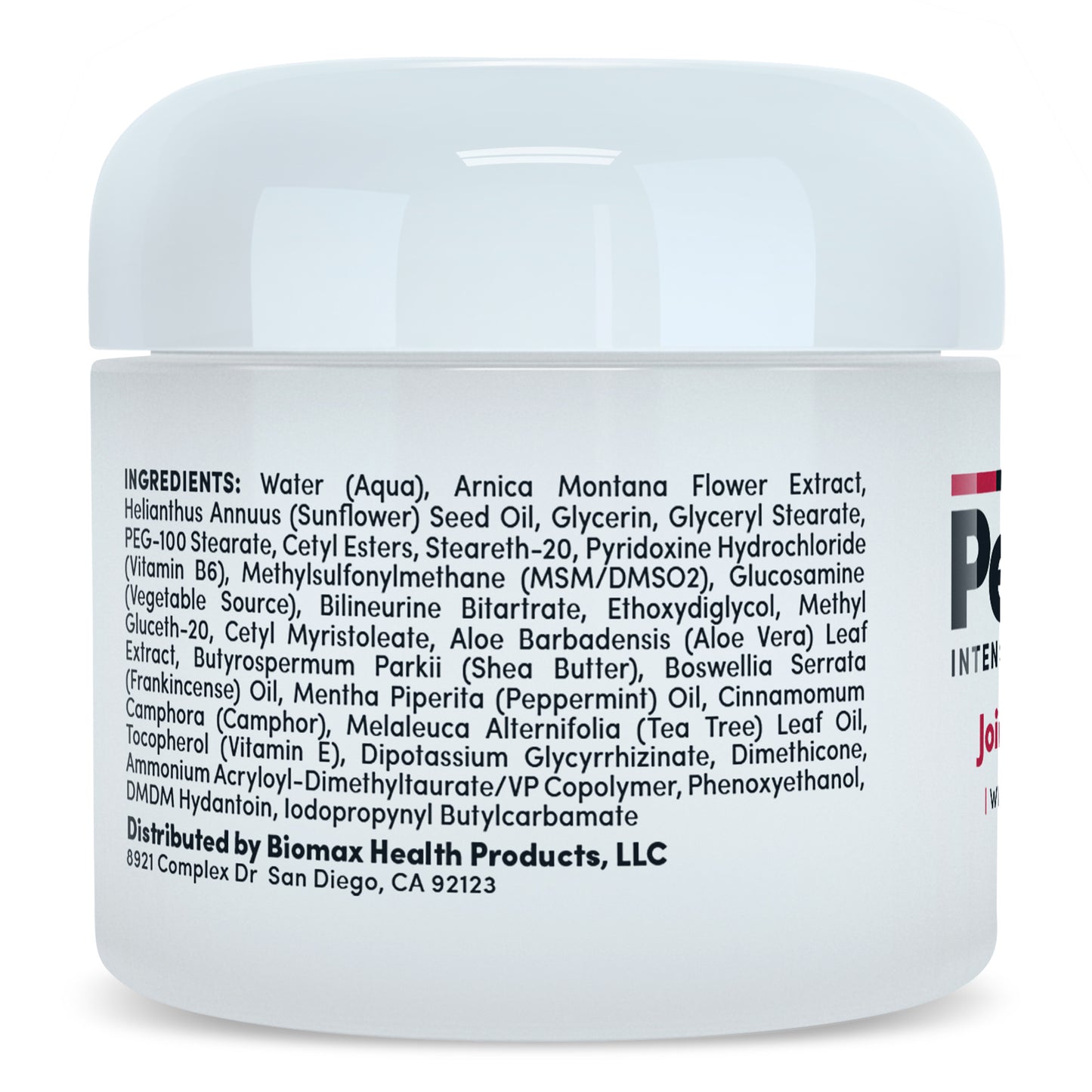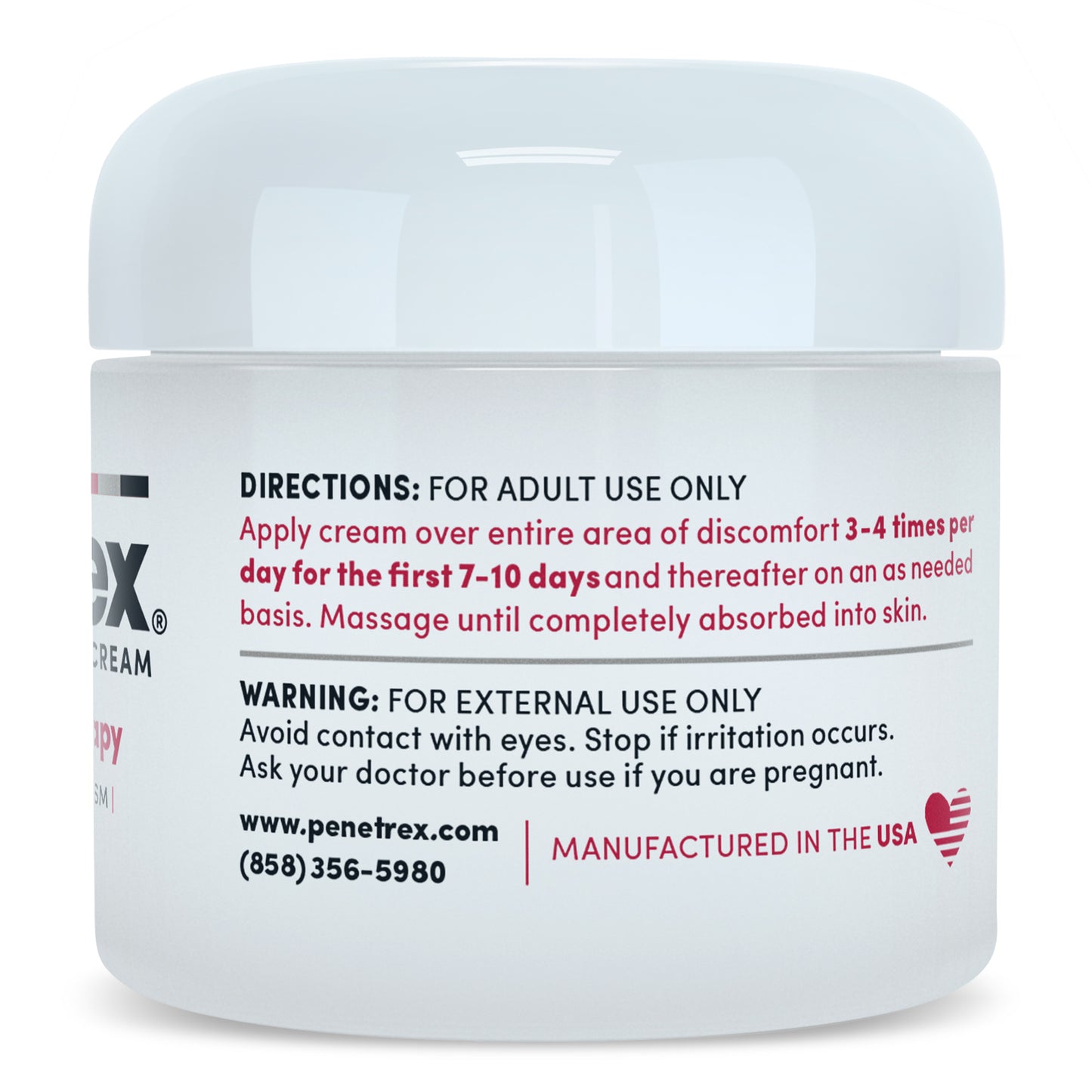 Awesome relief!
I have been using Penetrex for years I love the relief it provides. I recently got shingles (major nerve pain like a bad toothache) After a week or so, I started using Penetrex and it gave me relief so I could sleep 4 hours instead of the 2 I got I love it. I also have the roller ball which I use on my back, I don't see it listed, I hope it's still available. Jesus'Blessings and Peace Mary D.
Lifesaver
My elderly Mom was having pain in her knee so bad she couldn't hardly walk. I tried name brand otc pain rubs. They only helped a little. Went back to Walgreens and saw Penetrex. Had never heard of it but was impressed by what I read about it on the packaging. She was able to finally get a good nights rest after the first full day of use. Within a couple days of use she's walking without the aid of her walker and has no pain. Thank you for such a great product. Will most definitely be purchasing again & telling others about this product.
Penetrex Joint & Muscle Therapy
Seemed to help with the pain good seller
That it helps so much after a total knee replacement
I used it for relief after PT after a total knee replacement. After it was a month out.
do not like pain
Hi i am using this product for pain relief on my lower back,i need all the help i can get,some of the creams on the market do help if applied 5 times a day on the same spot,it does help some.